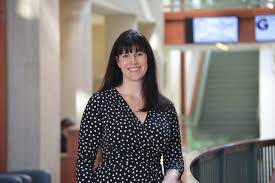 Lisa Sanetti, Ph.D., BCBA-D
University of Connecticut
Lisa Sanetti is a Professor of School Psychology at the University of Connecticut. She has extensive research and practical experiences facilitating intervention implementation at the district, school, group, and implementer levels to promote students' academic, behavioral, social, and emotional outcomes over time. She received the Lightner Witmer and Thomas Oakland Awards from the American Psychological Association for her scholarship related to implementation and is an invited member of the Network of Expertise in the Society for Implementation Research Collaboration. She has received over 5 million dollars in grant funding from multiple agencies and foundations and is one of the top 20 most prolific contributors to the school psychology literature.
Supporting Learner Outcomes by Improving Treatment Fidelity
As behavior analysts, we often partner with educators and families to deliver behavioral interventions and practices that effectively shape the environment for learners. Unfortunately, even after initial training, most implementers struggle to deliver behavioral interventions and practices consistently and comprehensively (i.e., with sufficient treatment fidelity). Low and inconsistent implementation can lead to limited learner improvement and stagnant outcomes. We need to not only support learner behaviors, but also support implementers. To do so, we can utilize knowledge from applied behavior analysis, organizational behavior management, and implementation science to more effectively shape the environment and support the behavior changes of educators and caregivers engaged in implementation. De. Melissa Collier-Meek, BCBA, (Teachers College, Columbia University) and Dr. Lisa Sanetti, BCBA (University of Connecticut) of the Sustain Collaborative (sustaincollaborative.org) will highlight the challenges with maintaining treatment fidelity and what you can do to support it in your practice. This presentation will provide attendees with recommendations for collecting and analyzing treatment fidelity data as well as concrete strategies for supporting implementers and improve learner outcomes.
Learning Objectives:
1) Describe treatment fidelity and how it impacts learner outcomes
2) Collect and analyze treatment fidelity data in their practice
3) Identify strategies to support treatment fidelity
---