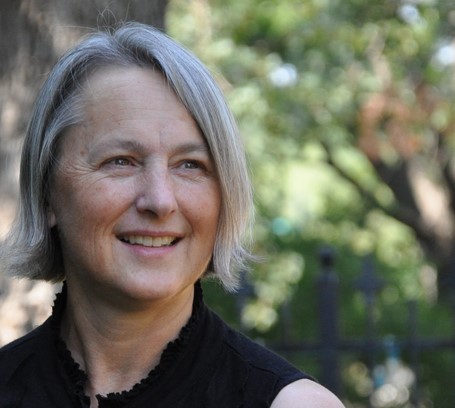 Peggy Heinkel-Wolf, M.J.
Peggy's first book, See Sam Run, a mother's story of autism, was published in 2008 by the University of North Texas Press. The book's manuscript won the Mayborn Prize for Literary Nonfiction in 2005. For more than a decade she has been exploring themes in autism parenting and self-determination on her blog, peggyheinkelwolfe.com. An award-winning writer and journalist, Peggy holds a master's degree in journalism from the University of North Texas and a master's degree in music performance from the Eastman School of Music.
Responsible and Responsive Parenting in Autism: A Book Club Discussion
Between Now and Dreams: Responsible and Responsive Parenting in Autism offers guidance for parents seeking an effective, joyful and sustainable journey. Authors Shahla Alai-Rosales and Peggy Heinkel-Wolfe join TXABA behavior analysts to discuss the book's central concepts. Participants are provided with discussion questions based on the experiences and scholarship in the book. To start the discussion, Shahla and Peggy will share why they wrote the book and how they chose the key ideas that inform and amplify meaningful and courageous parenting. After that, a guided question-and-answer session will explore evidence-based practice, cultural responsiveness and human rights as they apply to family guidance in autism interventions.
Please note that this webinar is a book club format with the authors. Attendees are expected to read the book Responsible and Responsive Parenting in Autism: Between Now and Dreams by Alai-Rosales & Heinkel-Wolfe prior to this webinar. More information (book order sites, discussion questions, podcast interviews, book reviews) available at: betweennowanddreams.com
.
Click here for a direct link to the Clinicians Book Club Study Guide
.
Learning Objectives:
1) Participants will describe why participatory family guidance is critical during the intervention process
2) Participants will describe the concept of a behavioral cusp in lay terms
3) Participants will describe three potential behavioral cusps in lives of autism families
Registration is OPEN and closes midnight on Thursday, September 21, 2023. Webinar link will be emailed to registrants by 8:00 am central on Saturday, September 23, 2023. Click here to go to the Register/Purchasing Page.
TxABA Members Free registration and 1.5 ETHICS CEU
Non-Members $15 for registration and 1.5 ETHICS CEUs
---