---
General Information
The TxABA Speaker Series consists of several webinars offered throughout the year. The TxABA Program Committee is developing the speaker series based on a member survey. The goal is to provide continuing education opportunities to TxABA Members beyond the annual conference with topics that complement the annual conference.
Speaker series registration and CEUs are FREE for TxABA Members. Please note for the free webinar option to display on the register/purchasing page that you have to already have purchased a membership (i.e., you cannot purchase a membership at the same time as the webinar to receive free speaker series webinar registration). Non-Members may purchase registration that includes any available CEUs. Registration for webinars will open about 4 weeks prior to the webinar. TxABA will be updating this webpage as we confirm dates with presenters.
To register for webinars please (1) login to your TxABA account then (2) select Purchase Registration, Membership, and CEUs on the TxABA homepage or select Register on the top menu. (3) Select the webinar (it will only show up as free if your membership is current; it is organized under events on the Registration and Purchasing page), check box for terms and conditions, then select Submit. (4) Non-Members should select *Pay with Card to purchase the webinar and Members should select the Submit button on the view cart page. Everyone registered will receive an email confirmation that they are registered for the webinar.
* Please note that with the updated system you cannot pay from your profile, the invoice will not be created until payment is made by card, the pay by check option is selected, or for TxABA Members select Submit on the view cart page. If you leave an item in your cart without paying, please return to your cart page via the register page or view the cart button on your profile.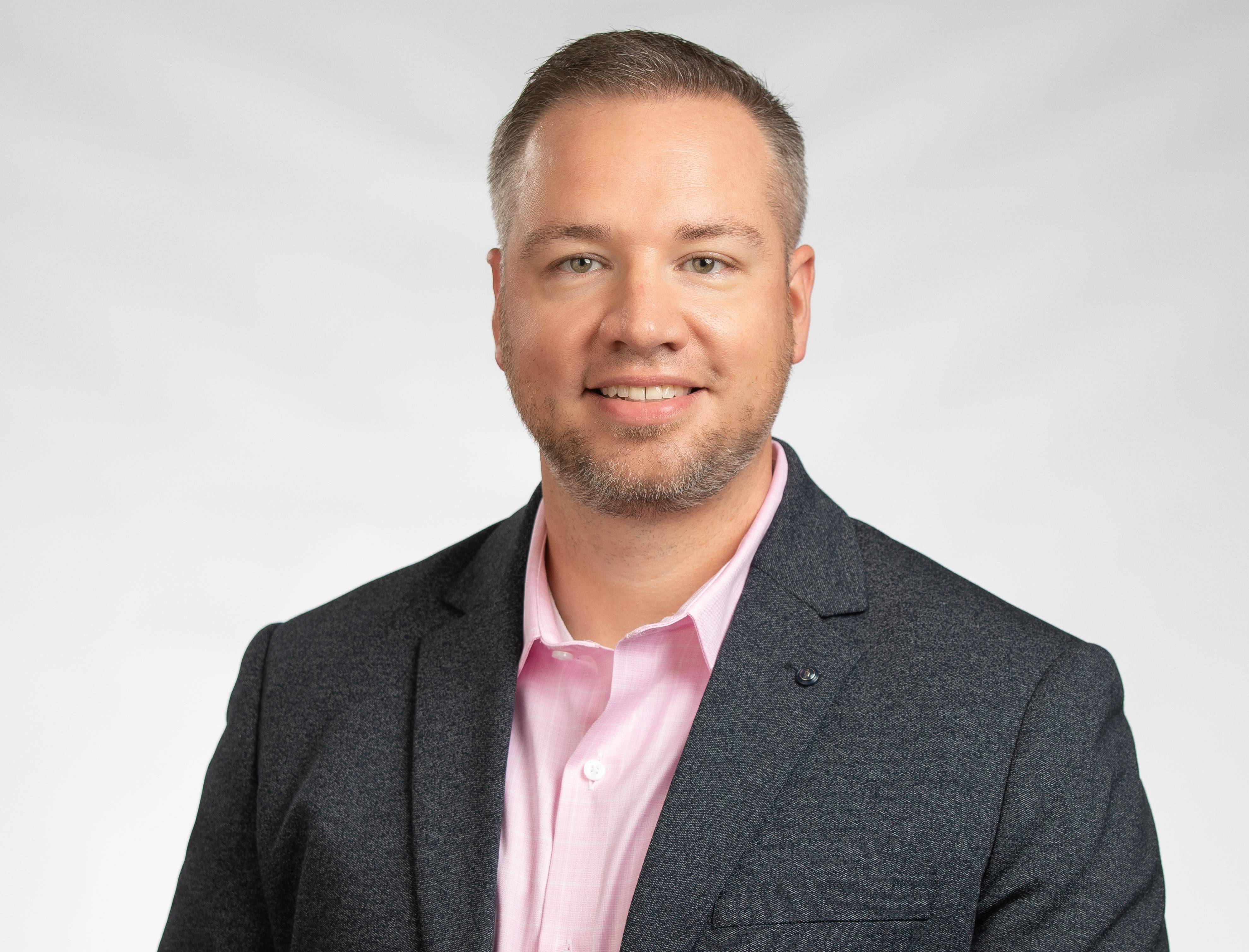 Jonathan Baker, Ph.D., BCBA-D
Western Michigan University
Dr. Jonathan Baker is an Associate Professor and Chair of the Department of Psychology at Western Michigan University. Prior to joining WMU, he was a faculty member in the behavior analysis and therapy program in the Rehabilitation Institute at Southern Illinois University as well as the coordinator of the SIU gerontology certificate program. He received a certificate in gerontology from the University of Kansas, a masters in applied behavior science from the University of Kansas, and a Ph.D. from Western Michigan University. Dr. Baker served as a member (2014-2019) and Vice President (2020) of the Board of Directors for the Behavior Analyst Certification Board and serves on the editorial board for The Journal of Applied Behavior Analysis and The Analysis of Verbal Behavior. He is an Associate Editor at Behavior Analysis: Research and Practice. He has served as a guest reviewer for the American Journal of Alzheimer's Disease and Related Dementias and The Gerontologist. Dr. Baker is the former president of the Mid-American Association of Behavior Analysis and former chair of the Behavioral Gerontology Special Interest Group with ABAI. Dr. Baker was the principle investigator for the Behavioral Residential In-home Care and Supports (BRICS) project evaluation for the Illinois Department of Aging and was a co-principle investigator for Behavior Analysis and Intervention in Nursing Homes, funded by the Michigan Department of Health and Human Services. Dr. Baker's main research interest is behavioral gerontology, including the assessment/treatment of behavioral excesses and developing programs that remediate behavioral deficits in older adults with neurocognitive disorder, as well as treatment adoption. His interests also extend to adults and older adults with developmental disabilities and staff training.
Title: Toward the Development of Subspeciality Competencies: A Case Example in Behavioral Gerontology
Abstract: The Ethical Code for Behavior Analysts states that "behavior analysts practice only within their identified scope of competence." Brodhead (2018) defined scope of competence as "activities that the individual practitioner can perform at a certain criterion level". While much work has gone into identifying the core competencies of broad practice in behavior analysis and further work has identified practice guidelines for autism (CASP, 2020), subspecialties in behavior analysis often lack clear guidance. LeBlanc et al. (2012) noted that when expanding a consumer base for the 21st century, a behavior analyst should seek supervision and training, as "knowledge about population specific needs and characteristics might lead a behavior analyst to examine or program person-environment interactions differently". This talk aims to begin a discussion on identifying competencies within subspecialties that can help behavior analysts not only identify their current scope of competence, but also to seek out specific training to document the expansion of their scope of competence. It will use behavioral gerontology as a case example, identifying the pitfalls of inadequate training, the development of standards to determine what training and how much is needed, and the necessary link between those standards and the subspecialty empirical corpus.
Learning Objectives:
1) Participants will state the potential pitfalls of inadequate training when working in a new subspecialty
2) Participants will use techniques from instructional design to identify critical competencies in a subspecialty
3) Participants will state the ways to incorporate research and clinical expertise in refining subspecialty competencies
Registration is OPEN and closes midnight on Wednesday, November 1, 2023. Webinar link will be emailed to registrants by 10:00 am central on Thursday, November 1, 2023. Click here to go to the Register/Purchasing Page.
TxABA Members Free registration and 1 CEU
Non-Members $10 for registration and 1 CEU
---
Shahla Alai-Rosales, Ph.D., BCBA-D, CPBA-AP
University of North Texas
Shahla Alai-Rosales, PHD, BCBA-D, CPBA-AP is a Professor in the Department of Behavior Analysis at the University of North Texas. She has taught courses in Texas, Europe and the Middle East on a variety of topics, including ethics, early autism intervention, parent training, behavioral systems, applied research methods, technology transfer, behavior change techniques, and cultural diversity. Shahla has served on several boards and disciplinary committees and has published and presented research on social justice, ethics in early intervention, play and social skills, family harmony, and supervision and mentoring. Shahla has more than four decades of experience working with families and has trained hundreds of behavior analysts. She has received awards for her teaching (SGA 'Fessor Graham Award), her work with families (Onassis Scholar Award), and for her work in the community (UNT Community Engagement Award & TXABA Career Contributions Award). She is an Associate Editor for Behavior Analysis in Practice and is co-author of Building and Sustaining Meaningful and Effective Relationships as a Supervisor and Mentor (LeBlanc, Sellers & Alai, 2020) and Responsible and Responsive Parenting in Autism: Between Now and Dreams (Alai-Rosales & Heinkel-Wolfe, 2022).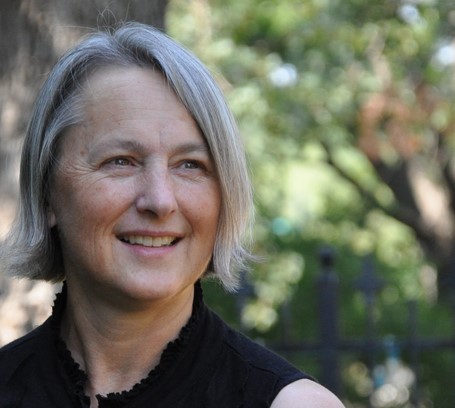 Peggy Heinkel-Wolf, M.J.
Peggy's first book, See Sam Run, a mother's story of autism, was published in 2008 by the University of North Texas Press. The book's manuscript won the Mayborn Prize for Literary Nonfiction in 2005. For more than a decade she has been exploring themes in autism parenting and self-determination on her blog, peggyheinkelwolfe.com. An award-winning writer and journalist, Peggy holds a master's degree in journalism from the University of North Texas and a master's degree in music performance from the Eastman School of Music.
Responsible and Responsive Parenting in Autism: A Book Club Discussion
Between Now and Dreams: Responsible and Responsive Parenting in Autism offers guidance for parents seeking an effective, joyful and sustainable journey. Authors Shahla Alai-Rosales and Peggy Heinkel-Wolfe join TXABA behavior analysts to discuss the book's central concepts. Participants are provided with discussion questions based on the experiences and scholarship in the book. To start the discussion, Shahla and Peggy will share why they wrote the book and how they chose the key ideas that inform and amplify meaningful and courageous parenting. After that, a guided question-and-answer session will explore evidence-based practice, cultural responsiveness and human rights as they apply to family guidance in autism interventions.
Please note that this webinar is a book club format with the authors. Attendees are expected to read the book Responsible and Responsive Parenting in Autism: Between Now and Dreams by Alai-Rosales & Heinkel-Wolfe prior to this webinar. More information (book order sites, discussion questions, podcast interviews, book reviews) available at: betweennowanddreams.com
.
Click here for a direct link to the Clinicians Book Club Study Guide
.
Learning Objectives:
1) Participants will describe why participatory family guidance is critical during the intervention process
2) Participants will describe the concept of a behavioral cusp in lay terms
3) Participants will describe three potential behavioral cusps in lives of autism families
---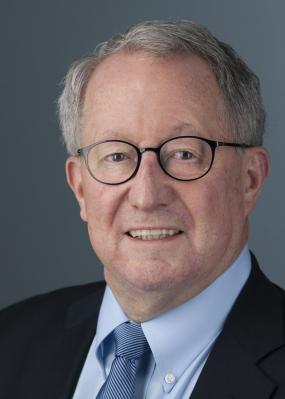 Edward K. Morris, Ph.D.
University of Kansas
Dr. Edward K. Morris is a Professor in the Department of Applied Behavioral Science (ABS) at the University of Kansas. He received a Bachelor's of Science degree in Psychology from Denison University and a Master's and Ph.D. degree in Psychology from the University of Illinois, with a specialty in developmental psychology. His current interests are in the historical and conceptual foundations of behavior analysis and its complementariness with other behavioral, social, and cognitive sciences. He has served as the ABS chairperson and today directs its Center for the History of Behavior Analysis. He has been editor of The Behavior Analyst (now Perspectives on Behavioral Science), The Interbehaviorist, and The Recorder, as well as president of the Association for Behavior Analysis International, the American Psychological Association (APA) Division 25 for Behavior Analysis, and APA Division 26 for the Society for the History of Psychology, and he founded the Kansas Association for Behavior Analysis (KansABA). At present, he is on the editorial and advisory boards of Behavior and Social Issues, the Cambridge Center for Behavioral Studies, the B. F. Skinner Foundation, and KansABA, and was recently appointed the Review Editor for the Journal of the Experimental Analysis of Behavior.
Studies in the Founding of Applied Behavior Analysis
This Webinar addresses the first and founding publications in behavior analysis, followed by four studies of those and their research programs in applied behavior analysis (ABA). Study 1 searched the literature with a rubric based on dichotomous yes-no criteria for early (prior to 1968), applied, behavioral, research, and the literature (reports of empirical research). It identified an initial 18 (and then 36) founding ABA articles and two research programs. The two earliest articles were published in 1959, one of them the first article, the other the founding article, but arguably. What is first and founding depends not only on the articles, but also on the search criteria. Study 2 extended this study by reviewing the 309 publications referenced in the 36 articles, but no new publications or research programs emerged as first or founding. The study's initial negative editorial review is discussed (e.g., the "reviewer is always right"). Study 3 rated and ranked the founding articles with a new rubric based on the seven dimensions of ABA and zero-to-five Likert scales for the dimensions' quality (or not). The following issues are addressed: interobserver agreement, the use and misuse of rubrics, and whether ABA research must include all seven dimensions and how. Study 4 rated and ranked the initial 18 articles and those in JABA's first volume with the new rubric. The results include the relative overall 0-35 ratings and rankings of the articles and their comparisons with JABA's; the ratings and rankings of the two 1959 articles to assess further which was first and founding; changes in the ratings of the articles between 1959 and 1967 and their comparisons with JABA's; and changes in the ratings for each dimension and their comparison with JABA's. Differences between the founding and the JABA articles are discussed. The webinar concludes by addressing whether the founding ABA and the JABA articles were evolutionary or revolutionary, limitations in the four studies, and future research on ABA's first and founding publications.
Co-Authors: Nathaniel G. Smith, University of Kansas, Deborah Altus, Washburn University, and Matthew D. Novak, University of Maryland-Baltimore County
Learning Objectives:
1) Describe the two rubrics for discerning the first and founding articles in applied behavior analysis.
2) Summarize the differences between the founding articles in applied behavior analysis and those published in the first volume of the Journal of Applied Behavior Analysis.
3) Critically appraise what are (and are not) the first and founding articles in applied behavior analysis.
---